It was pretty coincidental that Lomography would release Berlin Kino Black and White negative film around the same time that I would be traveling to Berlin to continue the tattoo project. When taking a big trip like this it's probably advisable to bring along tools that you are really comfortable with and that you can rely on. While I mainly shoot Ilford HP5 at 1600 for the entire project I really couldn't miss the opportunity to use some Berlin in the city it was named after.
The tattoo project is a great way to stress test black and white films. I'll need to push Berlin Kino to 1600 to use it indoors where I'm never sure of what type of lighting I'll deal with. I used one roll indoors and at Erntezeit Tatoiwergun and another roll exploring Kreuzberg, the neighborhood that I was staying in, and also took a few shots in Austin, TX.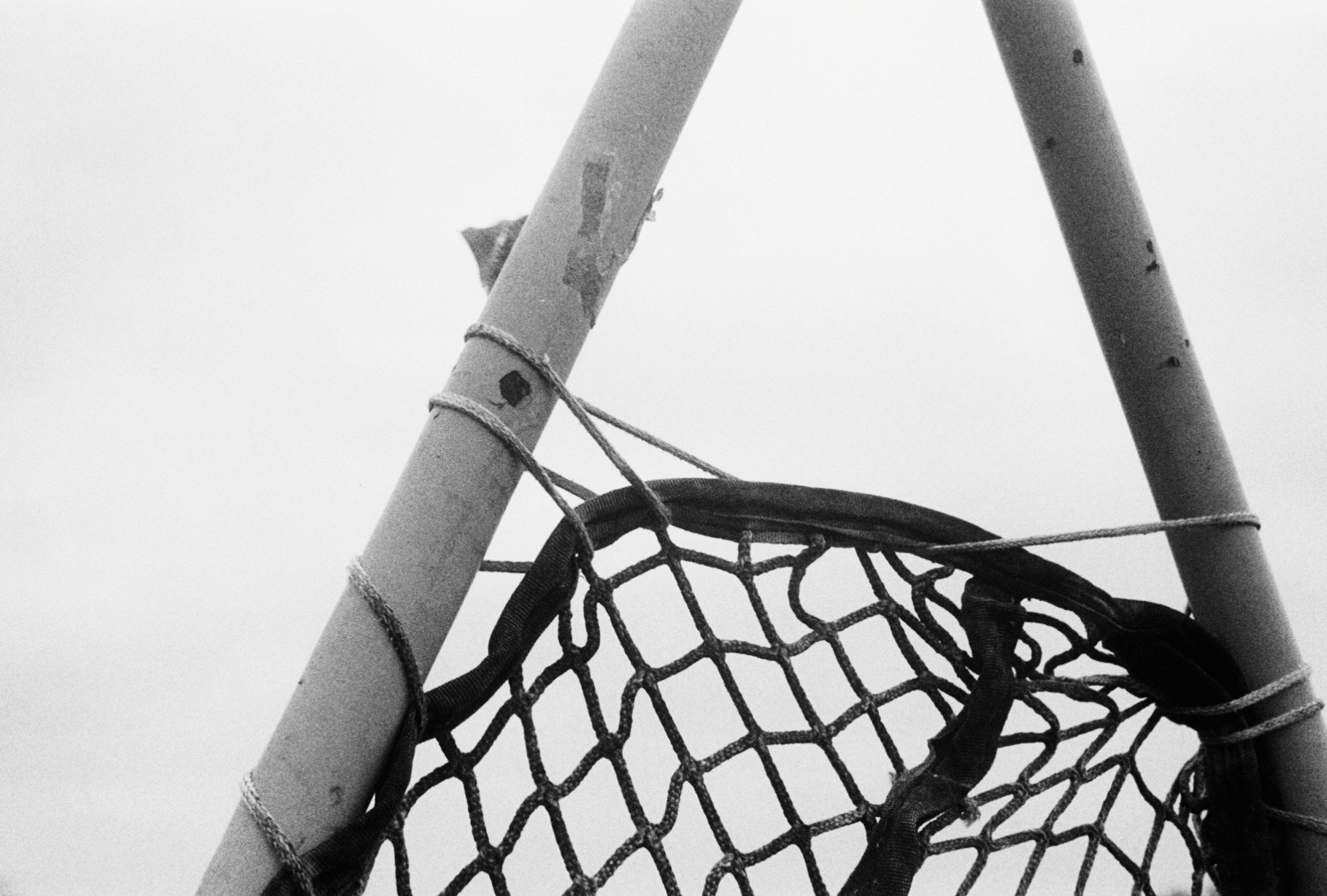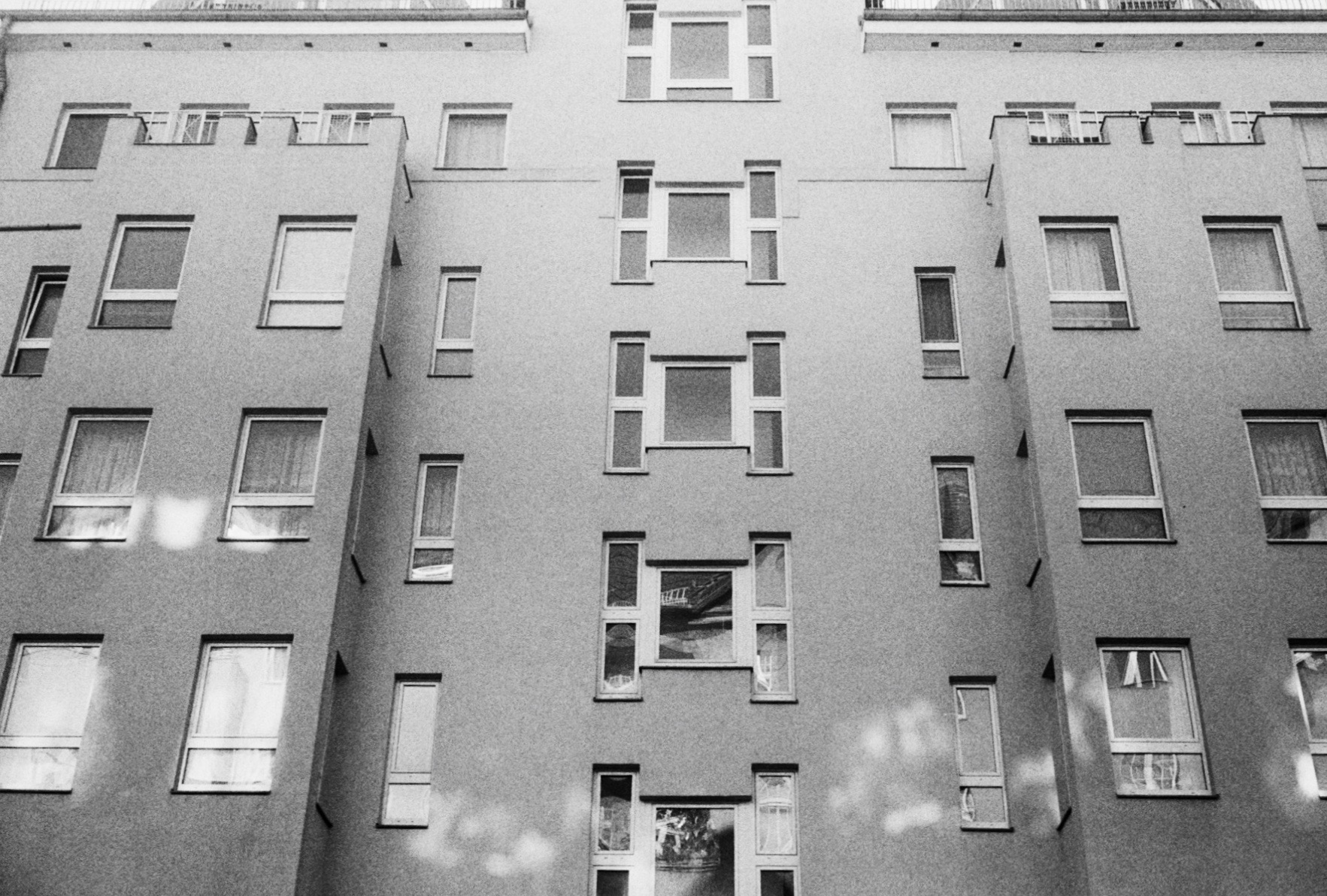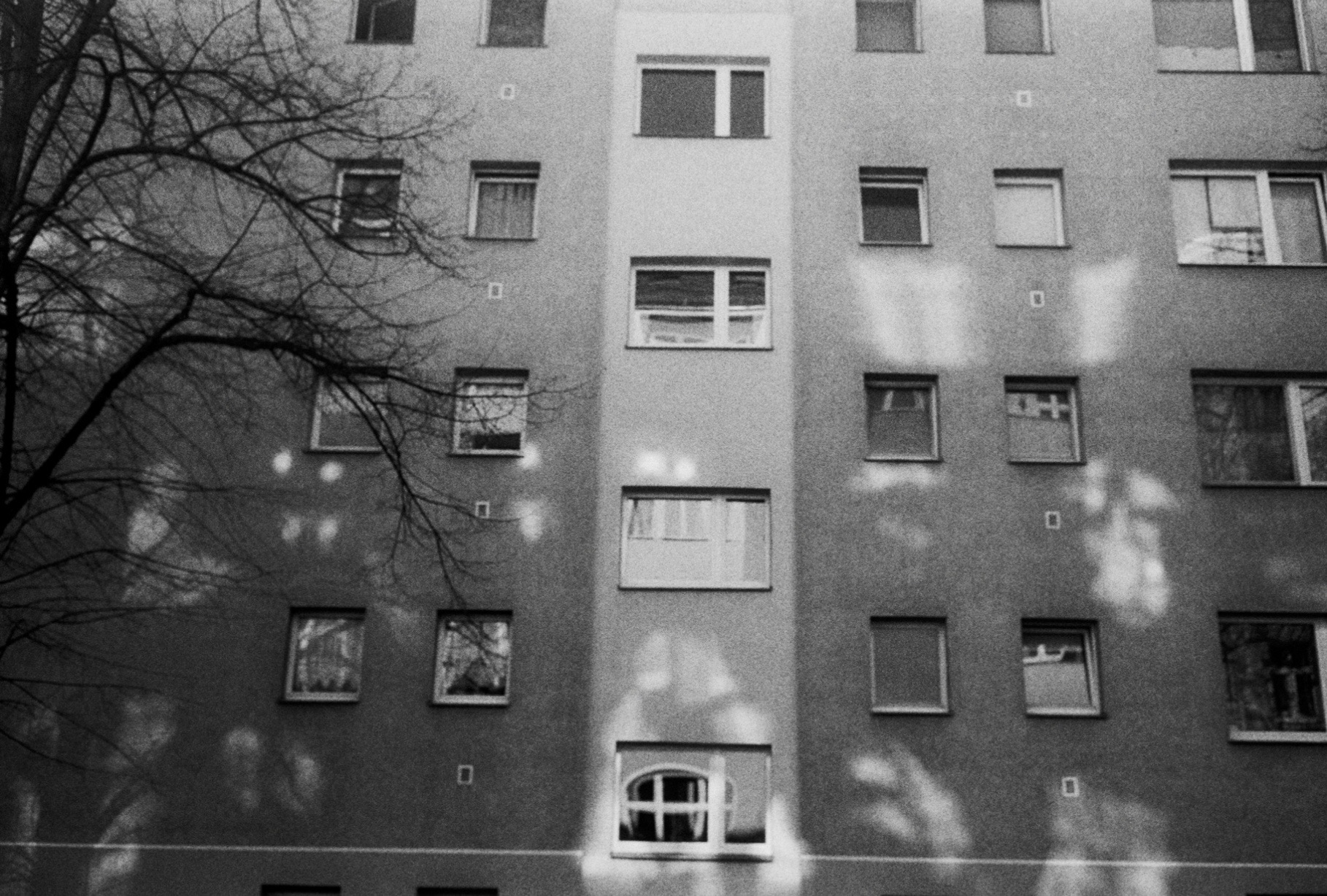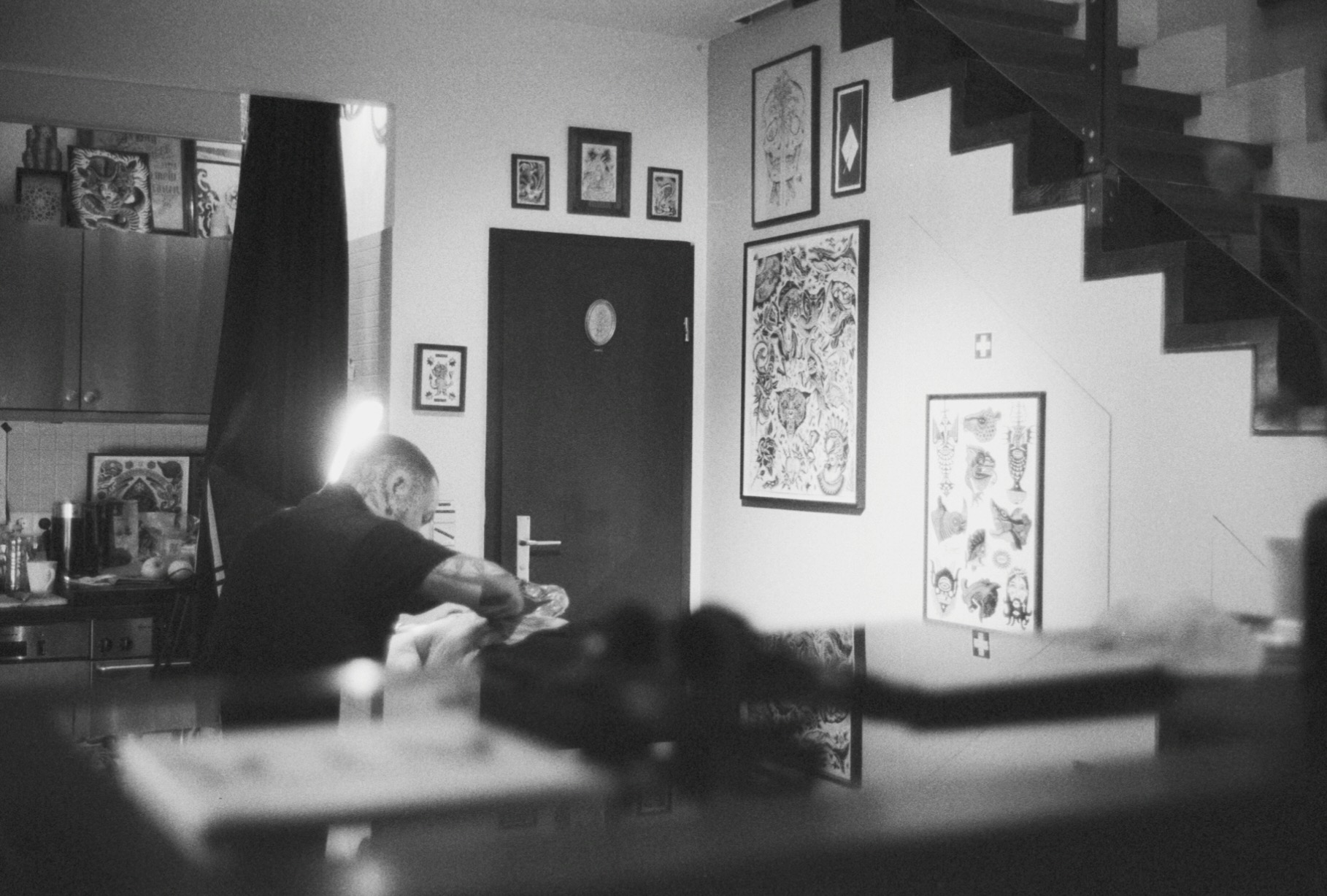 Lomography touts the Berlin Kino being a cinema film with high dynamic range. I was a little surprised about the images from the tattoo shop coming back a little soft, flat and grainy when pushed at ISO 1600. The images outdoors shot at box speed faired a little bit better and highlight some of the advantages of Berlin Kinoç. Images have a pretty flat contrast profile and expanded dynamic range, giving you the ability to really adjust your images in post. Out of the box your images with Berlin Kino are not going to be extreme in either look or tone.
I couldn't find any real faults with the images that came back, but I also didn't feel like they fit my preferences for low grain and high contrast. Lomography has a knack for understanding the market and making films that constantly surprise me. While my feelings using Berlin Kino are less joyous than Lomography Color 800, I still feel proud that they are putting out news films and takings risks.