I've been using the Canon GIII QL17 for the past couple of months. Before that my main rangefinders was the Leica M4-2 and the Canon P. Both the Leica and the Canon P are much larger than the GIII QL17 and things I wasn't totally comfortable traveling with, mostly due to how rough I am on my gear during travel. Things get banged around and I'm not a huge fan of shooting with flashy cameras. So far the Canon GIII has been an amazing travel partner.
The Canon GIII is a very productive and solid shooter. I purchased one with a broken shutter that needed repairing and a broken meter that I can live with. The lens is a 40mm F1.7 with a very awkward 48mm diameter ring, luckily there are plenty of step up rings. Having a large aperture gives you a little bit more reach when you need it.
Unlike the Leica IIf which was my previous travel rangefinder the GIII is extremely straightforward to use. The QL (Quick Load) feature makes loading film quick and stress free. You drop the film on the plane and you can start shooting immediately, I end up getting an extra frame or two on each roll.
The camera is light but made of sturdy materials. While I don't feel that it can withstand a large fall it has been an object that has lasted many decades and works fine mechanically. I replaced the light seals when I got the camera and haven't found any other issues that need addressing.
There are a few glaring issues I find with the camera. When I first began using the camera I had a had time with framing. Unlike the simpler Leica and other rangefinders the incorporation of the light meter readings on the right hand doesn't give the photographer an intuitive frame of reference for where the image ends on the right side of the frame, it actually ends at the left most edge of the meter bar. I've gotten used to shooting with it over time but I still find myself questioning where I am in the frame.
The most problematic issue of the GIII is the lack of zone focusing on the lens. While this camera was aimed at the prosumer this is a gigantic oversight. Being able to use a rangefinder to control focus is something we can take for granted but I'd trade a rangefinder for zone focusing marks any day. With a 40mm lens and a compact package this camera benefits greatly from being able to set your focus at a hyperlocal distance and fire aware. I found myself having to memorize a few measurements and contemplated if I needed to add the zone focusing marks myself to increase the functionality of the camera. I can see how Canon tried to market this camera to a wider audience but a few extra lines of paint would have made this an even more perfect camera.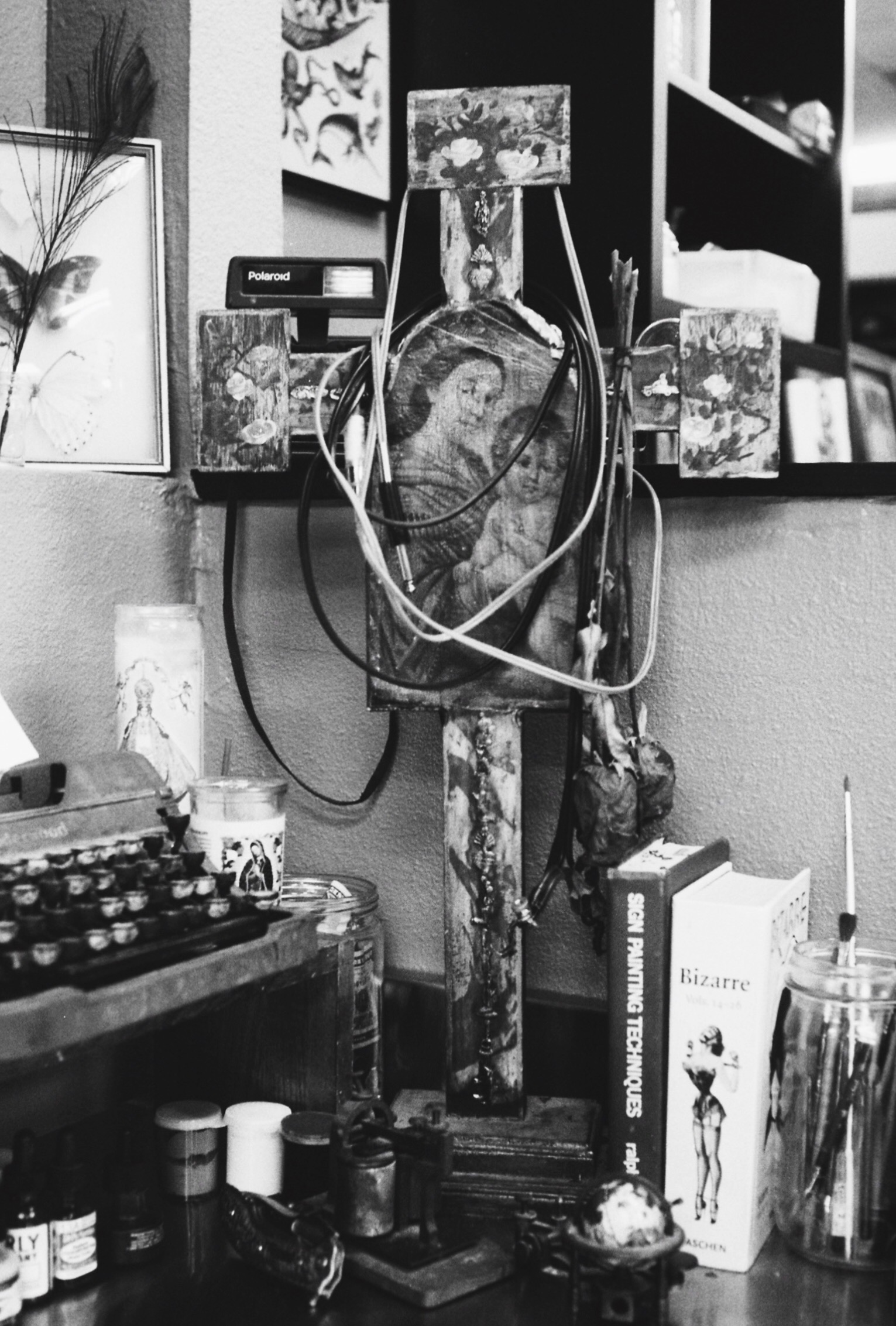 Lastly the images from the camera are great. Colors are accurate and punchy, even across different film stocks. The black and white images are sharp and contrasty and the lens doesn't bring in too much character but isn't boring as well.
One thing I'm realizing is that the images a camera takes also is affected by the ability of the camera to blend in. The GIII is as inconspicuous camera and sometimes looks more like a toy than a serious instrument. For shooting in tight settings and in close quarters taking out the GIII doesn't change the moment, like a Leica and Hasselblad do. Because of it's approachability I find it easier to take intimate shots and get closer to people.
If you're looking for a Leica alternative for a rangefinder you can't do much better than the Canon GIII QL17. It's a simple camera that has almost all the things I love in a rangefinder. More importantly, it is a camera that totally gets out of the way and allows you to just focus on capturing images and moving around as simply as possible.